Summary of the 2018 Stamford Santa Fun Run
The Rotary Club of Stamford Burghley were delighted to present cheques to the value of £10,500 to their 3 endorsed Stamford Santa Fun Run Charities at a meeting kindly hosted by the George Hotel on Monday 28 January 2019. Each Charity, Sue Ryder Thorpe Hall Hospice, Mind for Wendy and Phoebe Research, received the sum of £3500. In addition, a further £3,500 is available for the Rotary Club to distribute to local and national charities and good causes throughout 2019.
Present were Joely Garner representing Sue Ryder Thorpe Hall Hospice.
Kerry Tanner and Will Hetherington representing "Mind for Wendy"
Zoe Crowson, Steven Arnold and Phoebe representing Phoebe Research.
President John Sutcliffe and other members of the Rotary Club of Stamford Burghley were present supporting the Charities.
John Sutcliffe commented "that he was very proud of the members and other volunteers who helped planning the event over the previous year and especially the work that went into the running of the Fun Run. Burghley Estate deserve our gratitude for allowing us to run our event every year for the last 12 years and a special thanks to all of the sponsors who made it possible"
Zoe Crowson of Phoebe Research confirmed her delight at the donation by saying, when hearing the amount being given; "That's absolutely incredible and well done to everyone involved. It certainly gets Phoebe Research off to a good start this year."
Joely Garner warmly applauded the Rotary Club and said "Sue Ryder Thorpe Hall Hospice were delighted to be one of the chosen charities of the 2018 Santa Fun Run, what a site and what fun when thousands of Santas running round Burghley Park. Further funds were raised by us on the day of £820, thanks to our individual sponsors thus giving us a total of £4,320. Every penny raised makes a real difference to our patients and their loved ones at a time when it matters most."
Kerry and Will jointly thanked the Club "We are extremely grateful for this very generous donation which will help us to fulfil our pledge to support local mental health charities in memory of Wendy Hetherington. Wendy loved the Stamford area and was always first to help others in trouble so it is heartening to know, with this money, we can do some good in her name. Thank you"
Mind for Wendy facilitated a donation to Mind Space Stamford; Helen Howe Chair of Trustees said "I would like to thank the Rotary Club of Burghley for the very generous contribution from the surplus of the Santa Fun Run".
In summary, what a fantastic achievement and thank you to all the runners for making this possible.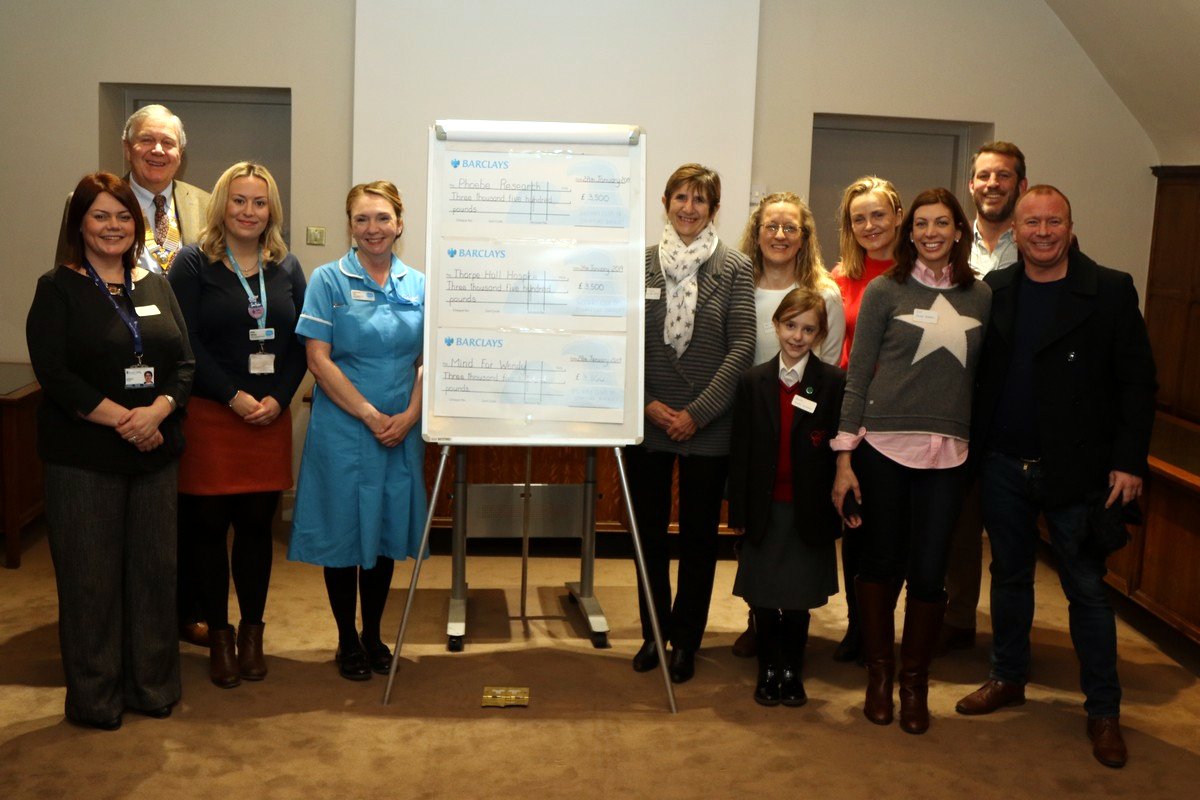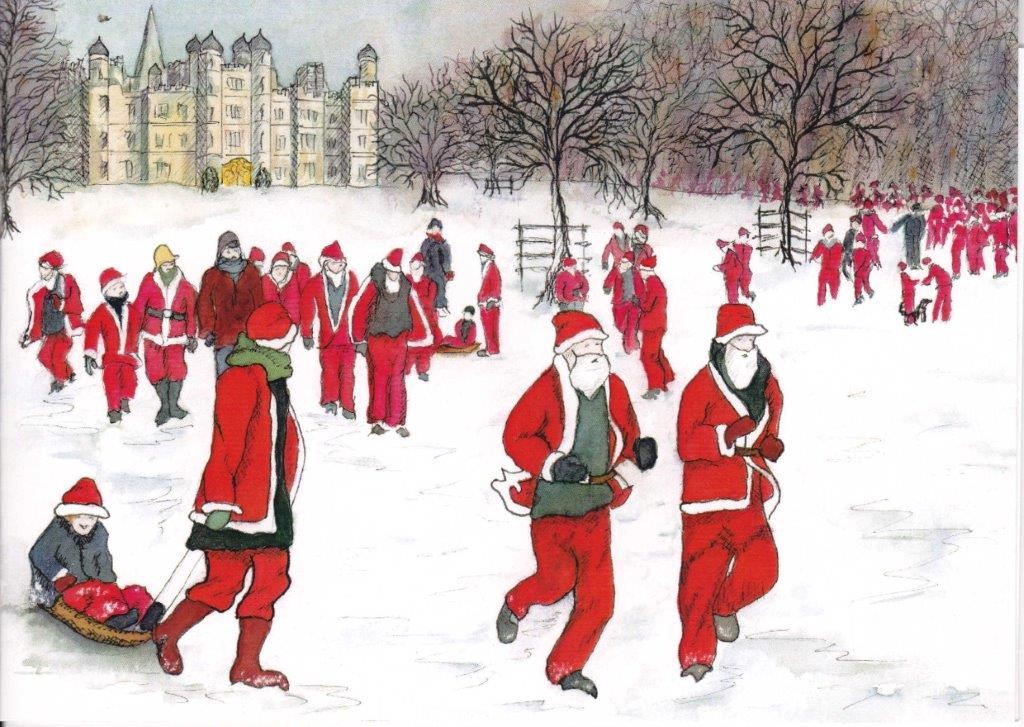 Date of Next Event
The 2019 Stamford Santa Fun Run will take place on 8 December 2019.

Online Entry & Early Bird Discounts
Online entries will open on Sunday 1 September 2019. Once again we intend to have an "Early Bird" discount scheme whereby adult fees will be reduced up to and including 31 October 2019.

Data Protection
Please note the Rotary Club of Stamford Burghley take data protection extremely seriously. The information you give on registration and thereafter will only be used to enable the complete on line entry process to take place and will never be passed to a 3rd party. The Rotary Club will only contact you otherwise to provide information on current and future Santa Fun Runs.