Stamford Santa Fun Run
Application Centre

Stamford Santa Fun Run
Sponsors for the 2021 festive event
>>>>>>>>>>>>>>>>>>>>>>>>>>>>>>>>>>>>>>>>>>>>>>>>>>>>>>>>>>>>>>>>>>>>>>>>>
"Santa"
Cummins Generator Technologies
Established in Stamford since 1904, Cummins GeneratorTechnologies is a world leading manufacture of alternators up to 11,200 kVA. With six global manufacturing plants, NEWAGE®, STAMFORD® and AvK® alternators, to this day, are recognised the world over as being one of a very few premium alternator brands.
>>>>>>>>>>>>>>>>>>>>>>>>>>>>>>>>>>>>>>>>>>>>>>>>>>>>>>>>>>>>>>>>>>>>>>>>>>>>>>>>>>
"Reindeers"
Zeeco Europe - ("Rudolf")
Zeeco Europe is the European continent headquarters located in Stamford, Rutland, United Kingdom (UK). The company offers end-to-end combustion and environmental systems for the refinery, production, petrochemical, LNG, power, pharmaceutical, and biogas industries. They design and manufacture onsite in the UK.
UPP - ("Comet")
UPP plans to bring next level broadband to underserved regions in the UK. UPP plan to invest £1bn to deploy a full fibre network to 1 million premises by 2025 in eastern England serving consumers and local businesses with an initial focus in Stamford (Lincolnshire) and Diss (Norfolk). UPP are currently offering both a 300 Mbps and 900 Mbps (symmetric speeds) services.
UPP is also the "bib number" sponsor
Perkins Engines - ("Dasher")
Perkins Engines is one of the worlds' leading providers of high-performance power solutions for off-highway equipment. More than 5000 different applications are powered by Perkins' engines in the agricultural, construction, electric power and material handling industries.
Bluebird Care - ("Prancer")
Bluebird Care provides high-quality care visits at home. They offer a unique service of personalised care from check-in visits to full live-in

BCM Wealth Management - ("Blitzen")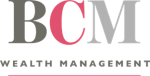 BCM Wealth Management offers straightforward, clear advice to help its clients make the best financial choices on such things as mortgages, pensions, retirements planning, etc. Located in Stamford and serving a wider area. BCM Wealth Management is a Chartered Financial Planner – the gold standard for financial advisers.
BCM Wealth Management is also the "medal" sponsor

Buckles Solicitors - ("Vixen")


Buckles Solicitors is a national law firm with offices in Stamford, Peterborough, Cambridge, Nottingham and London. They offer legal services and advice for businesses & corporates and individuals & families in a range of legal domains.
Bogdog Running - ("Cupid")
Bogdog Running is a Stamford-based retailer supplying running clothing, running footwear and a range of other running-related ancillary items. Bespoke running kit available. Why not visitor the shop to browse and, maybe, a running gait analysis.

BGL Insurance - ("Dancer")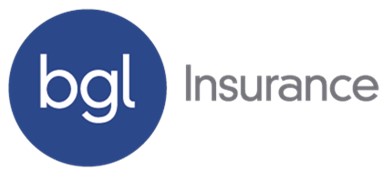 BGL Insurance is part of the BGL Group of businesses. A leading digital distributor of insurance to more than three million customers, BGL insurance provides a range of motor, home and life insurance products in partnership with several of the best known brands in UK financial services and through own brands Budget Insurance, Dial Direct and Beagle Street, all supported by state-of-the-art, award winning, contact centres and market leading digital platforms.
With almost 2,000 colleagues across three sites in Peterborough, Sunderland and Wakefield, BGL Insurance uses its passion, scale and expertise for the benefit of its customers, offering unrivalled value, ease and confidence.

>>>>>>>>>>>>>>>>>>>>>>>>>>>>>>>>>>>>>>>>>>>>>>>>>>>>>>>>>>>>>>>>>>>>>>>>>>>
The following companies and businesses have provided financial sponsorship and goods and services in kind.
A big thank you.