Stamford Santa Fun Run
Application Centre
Stamford Santa Fun Run
Sponsors for the 2022 festive event
---
"Santa"
---
Savills
Savills is a British global real estate services provider with an office in Stamford. Savills Stamford Estate Agents is the only national residential estate agent present in Stamford. They offer a range of property of all types and periods within a 25-miles radius of the town centre.
---
"Reindeers"
---
Zeeco Europe (Rudolf)
Zeeco Europe is the European continent headquarters located in Stamford, Rutland, United Kingdom (UK). The company offers end-to-end combustion and environmental systems for the refinery, production, petrochemical, LNG, power, pharmaceutical, and biogas industries. They design and manufacture onsite in the UK.

---
UPP (Comet)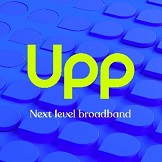 UPP plans to bring next level broadband to underserved regions in the UK. UPP plan to invest £1bn to deploy a full fibre network to 1 million premises by 2025 in eastern England serving consumers and local businesses with an initial focus in Stamford (Lincolnshire) and Diss (Norfolk). UPP are currently offering both a 300 Mbps and 900 Mbps (symmetric speeds) services.
UPP is also the bib number sponsor
---
Perkins Engines (Dasher)

Perkins Engines is one of the worlds' leading providers of high-performance power solutions for off-highway equipment. More than 5000 different applications are powered by Perkins' engines in the agricultural, construction, electric power and material handling industries.
---
BCM Wealth Management (Blitzen)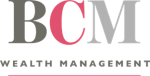 BCM Wealth Management offers straightforward, clear advice to help its clients make the best financial choices on such things as mortgages, pensions, retirements planning, etc. Located in Stamford and serving a wider area. BCM Wealth Management is a Chartered Financial Planner – the gold standard for financial advisers.
---
Buckles Solicitors (Vixen)


Buckles Solicitors is a national law firm with offices in Stamford, Peterborough, Cambridge, Nottingham and London. They offer legal services and advice for businesses & corporates and individuals & families in a range of legal domains.
---
Cummins Generator Technologies (Prancer)


With six global manufacturing plants, NEWAGE®, STAMFORD® and AvK® alternators, to this day, are recognised the world over as being one of a very few premium alternator brands.
---
Bogdog Running (Cupid)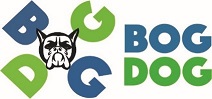 Bogdog Running is a Stamford-based retailer supplying running clothing, running footwear and a range of other running-related ancillary items. Bespoke running kit available. Why not visitor the shop to browse and, maybe, a running gait analysis.

---
BGL Insurance (Dancer)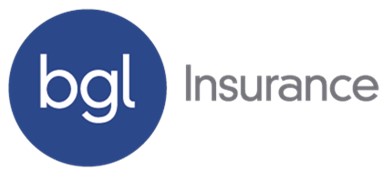 BGL Insurance is part of the BGL Group of businesses. A leading digital distributor of insurance to more than three million customers, BGL insurance provides a range of motor, home and life insurance products in partnership with several of the best known brands in UK financial services and through own brands Budget Insurance, Dial Direct and Beagle Street, all supported by state-of-the-art, award winning, contact centres and market leading digital platforms.
With almost 2,000 colleagues across three sites in Peterborough, Sunderland and Wakefield, BGL Insurance uses its passion, scale and expertise for the benefit of its customers, offering unrivalled value, ease and confidence.

BGL is also the Santa suit sponsor

---
Jensen Security (Protector)

Jensen Security and Fire Systems offer high-quality equipment that will suit all of your fire and security requirements. We install CCTV right through to intruder alarms, access control systems, fire extinguishers, emergency lighting and fire alarm systems, to help you achieve the best safety. As a result of being a family run business since 1982, Jensen Security and Fire Systems has always provided exceptional services to all our customers - tailoring fire, electrical and security solutions to meet the needs of every individual , household or business. Our commitment to excellence has earned us the reputation as one of the best security services in the area. Our team of enginers are fully qualified to take on all jobs, whether it be big or small. The Jensen Security and Fire Systems team are always on hand to help with our 24 hour service. We ensure to train all our customers so once we have completed a project you can be confident in looking after your equipment. We go the extra mile to help our customers fulfil their fire and security requirements.
---
Alltech (Donner)

Founded in 1980 by Irish entrepreneur and scientist Dr. Pearse Lyons, Alltech delivers smarter, more sustainable solutions for agriculture. Our products improve the health and performance of plants and animals, resulting in better nutrition for consumers and a decreased environmental impact.
We are a global leader in the animal health industry, producing specialty ingredients, premix supplements, feed and complete feed. Strengthened by more than 40 years of scientific research, we carry forward a legacy of innovation and a unique culture that views challenges through an entrepreneurial lens.
Our more than 5,000 talented team members worldwide share our vision for a Planet of Plenty™. We believe agriculture has the greatest potential to shape the future of our planet, but it will take all of us working together, led by science, technology and a shared will to make a difference.

Alltech is a private, family-owned company, headquartered just outside of Lexington, Kentucky, USA, We have a strong presence in all regions of the world, and have had an office in Stamford, UK for over 30 years. For more information, visit alltech.com, or join the conversation on Facebook, Twitter and LinkedIn.
---